We want our wines to become the Privileged accomplices of shared moments with your loved ones. Created at the rhythm of nature, in the heart of our vineyard on the Île d'Orleans, Quebec, our local products respect the purest wine traditions. Our unique wines, authentic as our family, will transform every moment in great opportunity.
Grape derived from ORGANIC CUlture - CERTIFIED BY ECOCERT CANADA
AND
2017 Wines - ceritifed Organic by Ecocert Canada
Fraîcheur du Fleuve
RED WINE | Marquette AND Baco Noir
Fraîcheur du Fleuve is a fruity red wine as fresh as the river. You can enjoy it like a breeze before a nice meal. The Marquette and Baco noir blend perfectly to offer a wine as authentic as your conversations with your loved ones.
Surprenante Révélation
WHITE WINe | RIESLING
Surprenante révélation is a dry and lively Riesling that will satisfy the greatest connoisseurs. The combination of spicy and acidic flavors creates a unique and captivating taste. Our Riesling, produced in the purest tradition, is ideal to spice up all your gatherings.
Mousse des vents
SPARKLING ROSÉ | Frontenac blanc, Vidal AND de Baco noir
Mousse des vents is a rosé sparkling wine of traditional method that reminds the effervescence of the wind through the branches of the vines. Generous in bubbles, it offers a tasty blend of white Frontenac, Vidal and Baco noir that brings the color of red fruit. It is a product that you slowly enjoy to take full advantage of every good occasion.
Nuage Effervescent
SPARKLING | Pinot meunier, Pinot noir AND Chardonnay
Nuage effervescent is a wine whose name evokes the view of the sky and the bubbles that are worth their weight in gold. It's a delicious blend of Pinot meunier, Pinot noir and Chardonnay. A luxury ideal to emphasize moments that you consider particularly exquisite.
* alcohol % may vary depending on year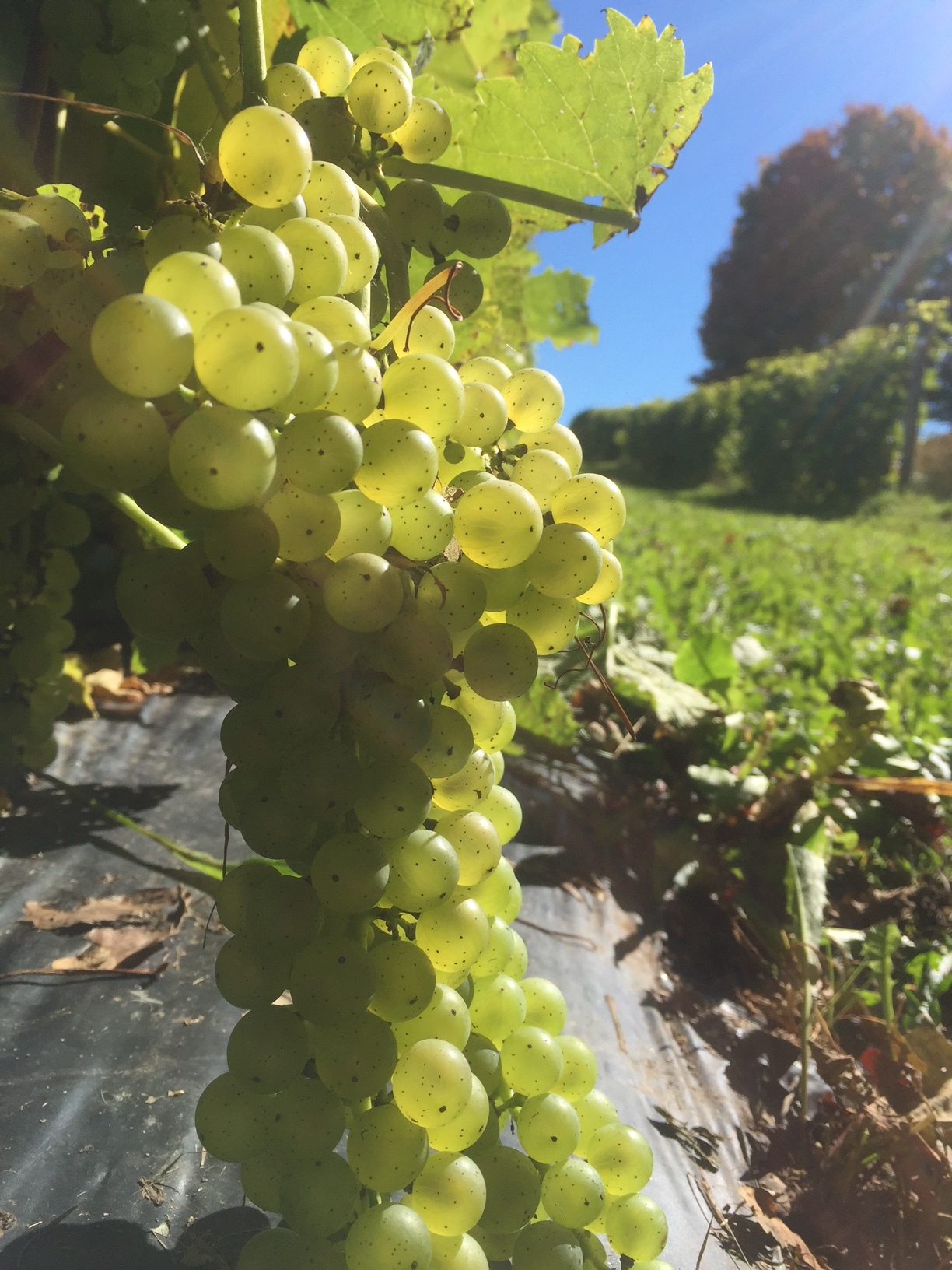 Sale
Sales in the Vineyard are not available at the moment. You can find our wines at the below listed merchants and in restaurants.
Visit
We dedicate our energies to the preparation of our wines, thus it is unfortunately impossible to us to offer visits of the vineyard.
Where to buy
La Place - Québec

William J. Walter - Québec et Montréal

L'Épicerie J.A. Moisan - Québec

Les Trouvailles de Jules - Québec

La Charcuterie de la Gare - Chicoutimi

Boire Grand - Montréal

La Bête à Pain - Montréal

Peluso Beaubien - Montréal

Douceurs du Marché, Marché Atwater, Montréal

Le Petit Dep, Montréal

Butterblume, Montréal

Antidote Comptoir Vegan, Hochelaga, Montréal

Biérologue, Hochelaga, Montréal

La Boîte à Vin, Beloeil

Boucherie Lawrence, Montéal

Délires du Terroir, Montréal

La Grange à Houblon, Sorel-Tracy

Les Petites Bonneville, St-Jean-Richelieu

Tite Frette, Cowsanville

Toujours Dimanche, Matane

Dépanneur Charouk, Ile d'Orléans

Veux-tu une bière? Montréal

Le Petit Dep St-Sulpice, Montréal

Boucherie dans la Côte, Montréal

and a number of good restaurants...
Address
La Seigneurie de Liret
2378 Chemin Royal
Sainte-Famille Ile d'Orléans
Québec
G0A 3P0
Contact
Sebastien Demers
(514) 973-8989
info@seigneuriedeliret.com